West of You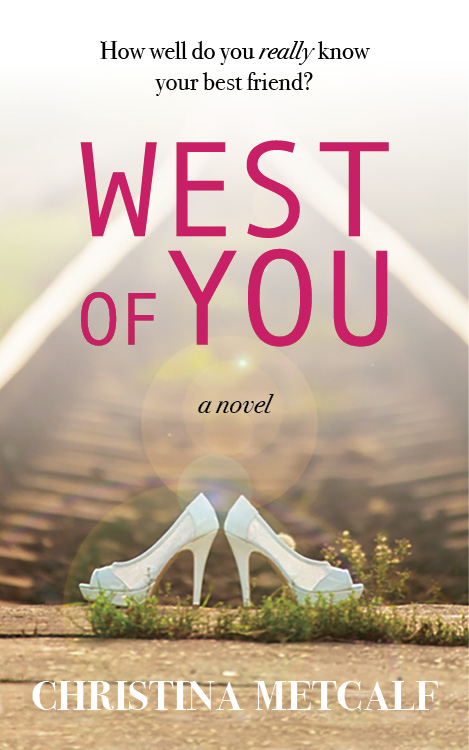 This is not a story with a happy beginning or middle. But with any luck, there's still some happiness left for the ending.
My best friend arrived in the mail today…

-West of You
What if your best friend ended her "perfect" life? How far would you go to get the answers to her secret pain? Sara and her best friend "M" had lived through college, a failed marriage, countless bad relationships, infidelity, and unrealized dreams. But never did Sara expect M to end it all in the way she did. With no advanced warning or cries for help, Sara is left wondering why M chose such a desperate ending. As one of the last people who talked to M before she died, Sara feels wracked by guilt and needs answers. So she heads out on a cross-country road trip with her friend's ashes. Driven by hopes of finding the source of M's unhappiness, she seeks answers from college friends and strange roadside attractions. What Sara learns along the way threatens what she thought she knew about her friend and herself.
West of You explores the grief, pain, guilt, and anger behind suicide and attempts to answer what life looks like after unexpectedly losing your best friend.
Getting Jinxed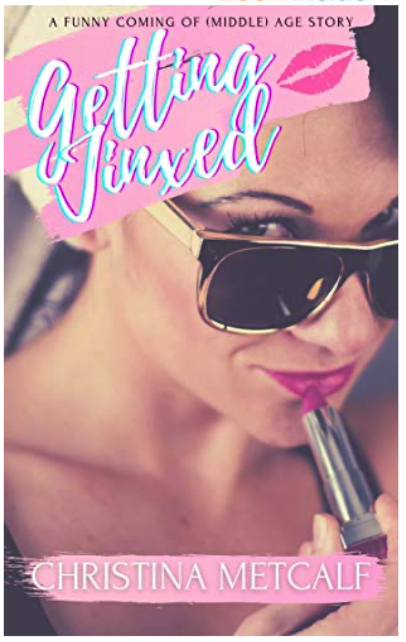 What happens in life when you always choose the safe option where your head rules your heart?
Jennifer married the safe, upwardly-mobile numbers cruncher, the one who looked great on paper but not so great behind closed doors. Now she's alone at 52, which was certainly not part of her plan. With her ex off exploring a new life and a much younger wife, Jennifer decides to try something new…going off-plan.
Enlisting the help of her fun-loving mother Dolly, rules-following Jennifer becomes hottie-patottie Jen who dates strangers and explores a reinvented youth she never enjoyed her first go-round. That is until she meets her elderly next-door neighbor's hard-headed, military-trainer son. It's a love/hate skirmish fought among family responsibilities and Brazilian waxes.
Will Jennifer decide to remain frivolous Jen, Dating Queen, or try a more complicated course with a difficult-to-love man who looks terrible on paper? It's a battle between heart and head. Which one will win?
Getting Jinxed…the most fun you'll have going through the awkward, middle-age years.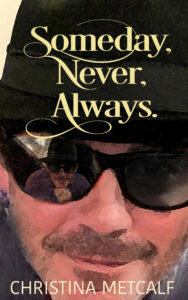 Someday, Never, Always
From the author of West of You and Getting Jinxed, a modern romance with the most unreliable of narrators.

"Humans are pretty pathetic. I say this not as one of their kind who's having a bad day because someone sat on his cupcake when he placed it on the bus seat beside him to discourage someone from sitting there. I say it as a bystander, a watcher – one who has absolutely no skin in the game, to use their expression.
Most people don't like me very much. Not compared to Romance and Lust who are so much more exciting. But overrated, I would add. With me you know exactly what you're getting – no false pretenses.
I might be harsh, and you might grow to hate me, but if anyone can tell a love story it's me."


Reality stands just on the edge of relationships…watching. He's passing judgment in a calm, calculating way. When you have a moment of intuition about your significant other, an overwhelming feeling you can't explain, that's Reality whispering his own brand of sweet nothings in your ear.

But when it comes to Neil and Caroline, Reality is caught between his belief that he shouldn't get involved and his desire to see his two favorite humans realize true love. But humans have free will and an uncanny ability to choose the wrong path. And don't even get Reality talking about Timing. 

With a voice no louder than a "mouse fart" and a presence humans haven't wanted to see since the dawn of the 21st century, Reality is fighting for true love for two people who just can't seem to get it right.

"A unique spin on modern romance."

"Reality plays Cupid in an unforgettable, funny story of missed opportunities and romantic almosts."
---
Journals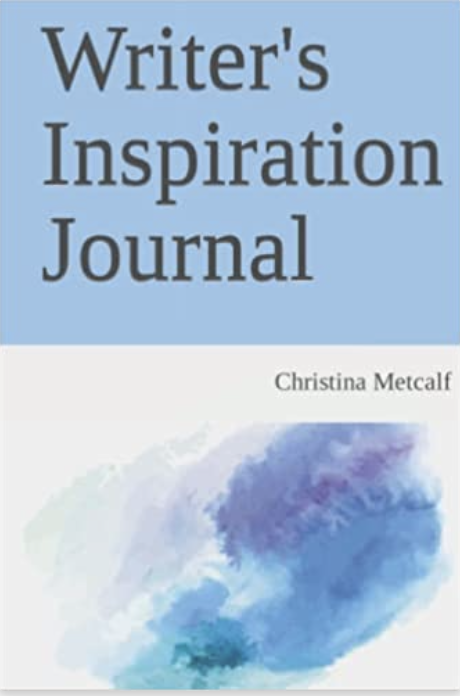 Whether you are ready to share your creative thoughts with the world as a writer or keep your brilliance all to yourself, this journal kindles the creative fires within through:
Prompts to harness your creativity
Quotes from authors to inspire work
Writing challenges to bring your imagination to the page
Notes space for ideas
Stop staring at a blank screen and get in touch with the creative magic that lies inside of you with this idea journal.
---
Coming Soon: White Knights, Meatloaf, and Other Romantical Things
Do you hate love stories? Do you secretly wish for the heroin and hero to live apart, longing for each other for the rest of their lives? Then you will enjoy this short story collection of dark humor, cynical commentary, and not always happy endings.
In the words of Leo Tolstoy (and the first sentence of Anna Karenina), "Happy families are all alike; every unhappy family is unhappy in its own way." Romance can seem the same after a while. From a mother who wonders what love after four children looks like to an ex-girlfriend trying to win back her soldier, these stories are unique in their longing, outcomes, and pain, yet completely identifiable.
If you love to hate romance, this collection should be your next read.
Mindy's Story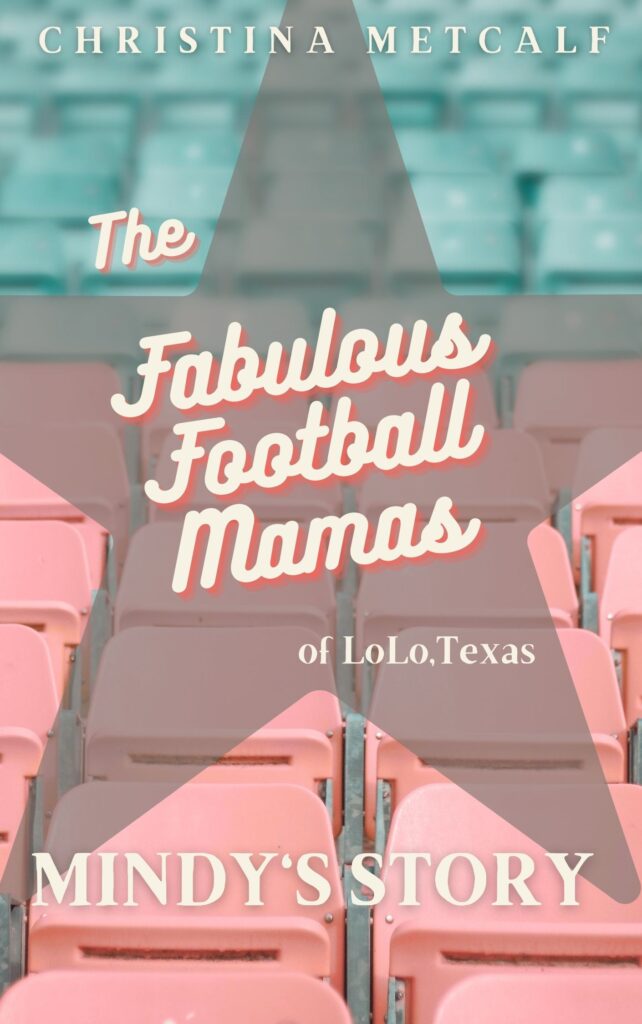 How do you fit in when your eleven-year-old son can't catch a football to save his life and your husband is a former small-town football legend?
Mindy's story picks up ten years after Jennifer's. She's now living in her husband's hometown with her indifferent mother-in-law and perpetually unemployed husband. To make matters worse, the only women she associates with are a host of "judgy" football mamas.
When her husband takes off unexpectedly following his latest job loss, Mindy is left to see whether she was what it takes to make it in a small town where she seems to be everybody's favorite topic of conversation. With some help from her son JJ's football coach, she'll have to decide if she has what it takes to start again.
Christina's stories and writing can also be found in the following collections: