Serious question on this President's Day…when was the last time you watched the sun set?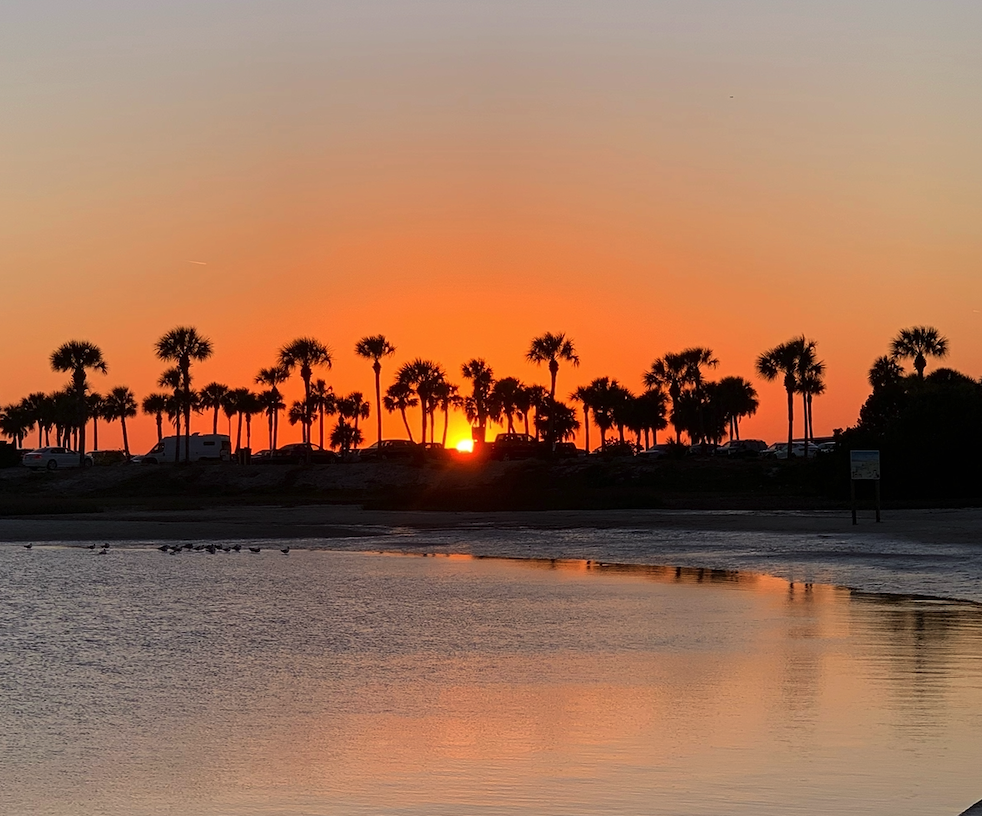 I'm not talking about seeing a sunset from your car as you're driving to a baseball game (oh wait, that's me). I mean you go somewhere–even if that somewhere is sitting on your back deck or at your window–and you watch the day end.
When did you do that with the sole purpose to watch that glorious orb sink below the horizon?
Last night, my son went on his first date to a beach to watch the sunset. When I picked him up and asked him how it was he said he had never watched the sun set before. I considered all the times we had been on the baseball field or a road trip and the sun put on a spectacular show across the sky. He admitted he had witnessed the beauty left behind but he never watched that moment that exists between the sun being visible and the sun sinking below the horizon.
Granted, he is 14 and slowing down to enjoy a moment of natural beauty that happens all the time isn't high on his priority list, he appreciated the moment in a way that gave me a glimpse into the man he's on his way to become.
As we drove home in silence (assuming you don't count his muted chuckles over TikTok videos as sound), I wondered how many people seek out a sunset and how many we miss because there's simply "no time." The sun sets every day (weather allowing visibility) but how often are we able to watch it? How often do we choose to?
Ehhh, there's always tomorrow, right?
Right?
Is There a Tomorrow?
Imagine knowing that today would be your last opportunity to watch a sunset.
Who would you ask to join you?
Would you watch by yourself, thinking about everything you've seen over the course of your life? All the beauty, all the pain, all the mystery. Or would you make a big party of it?
Would you watch from home or from some tropical destination? Maybe you would revel in the majesty of the pinks and purples or would you ugly cry because it would be your last time to enjoy those colors?
Would you want to know it was your last or would you prefer not to know?
Am I being morbid? Not intentionally. These are ideas I'm working on for my next novel tentatively titled "Pardon the Interruption." It's about lasts and firsts and how life would change if you had full knowledge of which were which.
If you'd like to know more about it and when it will be out, sign up for my newsletter.